How Will the Building Safety Act of 2022 Affect the Naples Condo Market?
Posted by Sean Lorch on Thursday, September 7, 2023 at 2:30 PM
By Sean Lorch / September 7, 2023
Comment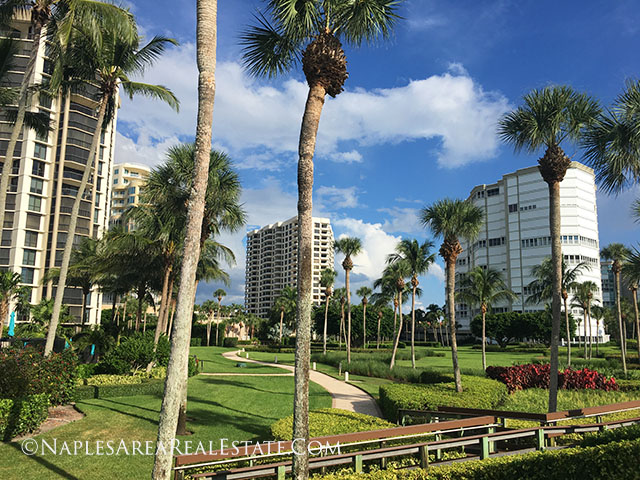 •The state of Florida's Building Safety Act of 2022, Senate Bill 4-D, was in direct response to the collapse of the Surfside condo building in Miami in 2021. This is the state's way of preventing another tragic collapse.
•Milestone Structural Inspections will be required for all 3+ story condo buildings 30 years old and older. (local enforcement may require the inspection of buildings at 25 years of age if they are within 3 miles of the coastline) Sellers will be obligated to provide the inspection or a summary of the finding to prospective buyers. For buildings that meet this criteria the Milestone Inspection must be completed by December 31st, 2024
•Structural Integrity Reserve Studys (SIRS) will also be required and will force buildings to have adequate reserves for structural maintenance & repairs going forward. Depending on how well the building does in the Milestone Inspection, this may create the need for an increase in condo fees and/or special assessments.
•My name is Sean Lorch and I specialize in condominium sales in Naples and Bonita Springs, FL. Although I believe the new standards to be an absolute necessity, condo buildings of 3+stories which are 30 years and older will likely see a significant increase condo fees in years to come. This may have a material affect on their fair market value.
How Will This Affect the Naples Condo Market?
I believe this will put downward pressure on the value of older condo units. Although it isn't clear on exactly how much this will cost it will certainly vary from building to building depending on the findings in the Milestone Structural Inspection. Not all buildings in Naples and Bonita Springs have reserves for structural maintainence and repairs, so special assessments and increased condos fees will be needed. Many condo buyers are unaware of this but in time that will change. When it does, there will likely be a stronger preference for new and newer condo buildings which don't have to worry about this until they reach 30 years of age. With that said, new condos tend to be more expensive then older condos, so some buyers will still prefer older condos to stay within their budget providing the fees aren't too crazy. In terms of high-end condos, I believe this is where we could really see a strong prefence for new condos, because if you have the pocketbook, why not go new or newer and avoid any suprises.
Additional Thoughts
Insurance companies have always shown a greater preference for newer residences. Add the Building Safety Act of 2022 to the mix and I think that will only grow. This will put additional upward pressure on the condo fees of the older buildings as insurance companies continue to mitigate their risk. (condo associations are required to provide exterior insurance for condo owners and they pass the cost on to the owners through condo fees) We know condo fees are going up its just a matter of by how much.
Final Thoughts
If you own a condo in an older building and have reason to believe your Milestone Inspection will pass with flying colors you probably don't have anything to worry about. If you aren't so sure and want to stay out in front of this by selling your condo reach out to me to talk shop. I will provide a free market analysis that will include consideration for all of your upgrades, your specific plan and your view. If you decide to list with me I offer full service and negotiable rates.
How Can I Earn Your Business?