Naples Area Condos Near Dog-Friendly Beaches
Posted by Sean Lorch on Wednesday, July 27, 2022 at 9:33 AM
By Sean Lorch / July 27, 2022
Comment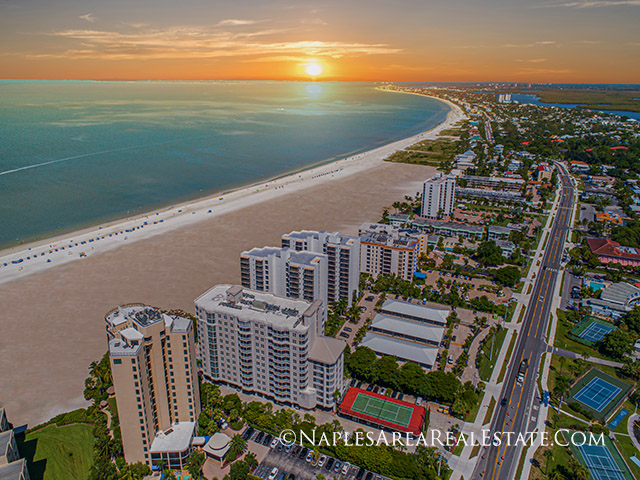 Dogs Allowed on the Beaches: Collier County vs Lee County
Collier County does not allow dogs on its beaches except for Keewaydin Island, but that it is accessible only by boat and there aren't any condos nearby. Lee County, which borders Collier County to the north, does allow dogs on the beach but also allows their municipalities to make the final decision on if they allow dogs on the beaches within their city limits. Below are a few options for beach-seeking dog-owners in no particular order.
Option #1, Vanderbilt Beach
Delnor Wiggins Pass State Park in northern Collier County allows dogs but not directly on the beach. You can take your dogs to the boat launch area on the backwaters and let your dog swim there providing it remains leashed. They also have picnic areas and plenty of scenic walking areas just off the beach. Vanderbilt Beach condos are a great option if this scenario works for you and the condos are walkable to the park. (Delnor Wiggins is located within the Vanderbilt Beach area on the northern end) View available condos in Vanderbilt Beach.
Option #2, Bonita Beach
Bonita Beach located in Lee County has a ton of condos on and near the sand and they have a leash-free dog park known as the Bonita Beach Dog Park! It's actually located about 2 or 3 minutes from Bonita Beach by car just to the north. Some of the condos on the bayside of Bonita Beach even have deeded boat slips! Bonita Beach is located in Bonita Springs which does not allow dogs on its beaches except for the Bonita Beach Dog Park. View available condos in Bonita Beach.
Option #3, Fort Myers Beach
Fort Myers Beach, located in Lee County allows dogs on the sand and there are condos everywhere. Like Bonita Beach, Fort Myers Beach offers beachfront condos as well as bayfront condos, and some even come with deeded boat slips. Leashes are required here and there are a few county and state parks here that don't allow dogs but overall you have miles of beach here where you can easily walk your dog. See available Fort Myers Beach condos below.
Option #4, Naples Park
Often times folks like the idea of a beach condo but end up buying something totally different. Take Naples Park for example. This is a neighborhood of predominantly single-family homes that is located within walking distance of the beach, fine dining, Whole Foods and a ton of other shopping. Before you shut down the idea of a single family home because you don't want to be responsible for exterior maintenance consider the following: There is an abundance of out of town owners here that automate their exterior maintenance with landscape and home watch companies so it essentially runs like a condo. Neighbors share contact info with each other on who the best companies are and typically when a company earns the trust of several neighbors within a community it's very valuable to them so everyone gets good service b/c the contractor knows they need to keep everyone happy. As far as pets go Naples Park has no restrictions and there are plenty of areas to walk your dog. Lastly, Naples Park is rent friendly so some folks choose to rent out there place when they are out of town and its amazing how much they get. View available Naples Park properties here.
Available Pet-friendly Condos in Fort Myers Beach, updated every day: