Bonita Beach Real Estate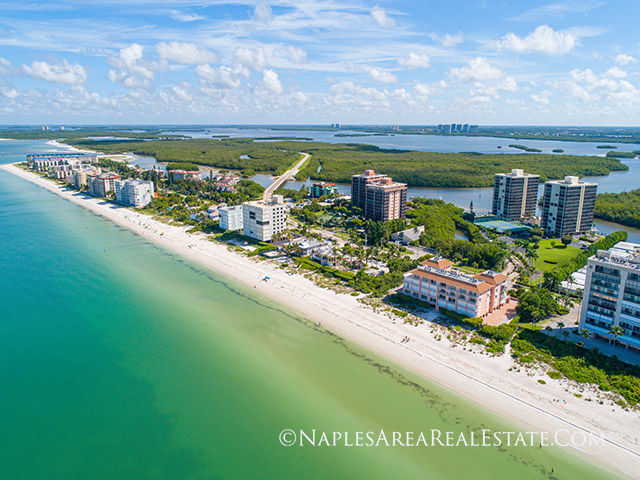 The Bonita Beach area, sometimes referred to as Little Hickory Island, is a very attractive beach area in Bonita Springs located just south of Lovers Key Park and the town of Fort Myers Beach. With the exception of Docs Beach House, you will notice the absence commercial properties including hotels on the beach and instead find a mix of beach homes and condominium buildings up to 10 stories tall. The condo buildings were built in the 1970s and 1980s and the homes were built from the 1950s to modern-day as some of the older homes have been torn down and rebuilt. Bonita Beach is considered a separate area from Barefoot Beach which borders Bonita Beach to the south and is actually in Collier County. There are both beachfront and bayfront residences in Bonita Beach and it is a paradise for beach-lovers and boaters alike
Read More About Bonita Beach | Pictures & Video of Bonita Beach | Recently Sold In Bonita Beach
Available Bonita Beach Area Real Estate
Today's Bonita Beach Area Real Estate Report
October 1, 2023
Bonita Springs Lifestyle Searches
More About Bonita Beach
What is there to do in Bonita Beach?
Parasailing, jet ski rentals & tours, sail boats, paddle boards, kayaks, bikes and beach chair & umbrellas are popular options and can all be rented from Docs Beach House which is located on the southern end of Bonita Beach where Bonita Beach Rd turns into Hickory Blvd and turns to the north. Shelling, fishing and boating are also there for the taking on Bonita Beach. Some of the condos come with deeded boat slips or boats can be rented from either Bonita Boat Rentals or Bay Water Boat Rentals.
How big are the houses in Bonita Beach?
The original beach cottages from the 1950s and 1960s range from 900 to 1700 square feet and are mostly 2 bedrooms with the occasional 3 bedroom. Most of these homes offer 2 bathrooms. The new and newer homes are between 2,500 and 7,000 square feet and offer between 4-7 bedrooms and 4+ bathrooms. The condos range from 500 to 1,900 square feet and are 1 or 2 bedrooms with 3 bedrooms units being a rarity. Most condos have 2 bathrooms.
Where is Bonita Beach?
Bonita Beach is in Bonita Springs, FL and is just north of Naples and just south of Fort Myers Beach. Take Bonita Beach Rd west from 41 and you'll be there in a jiffy!
Pictures of Bonita Beach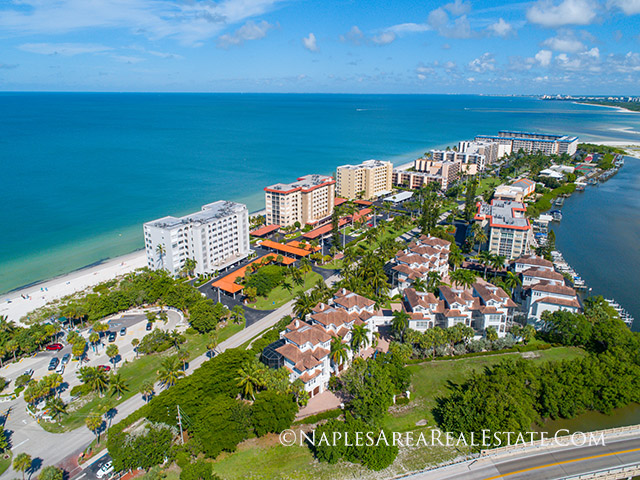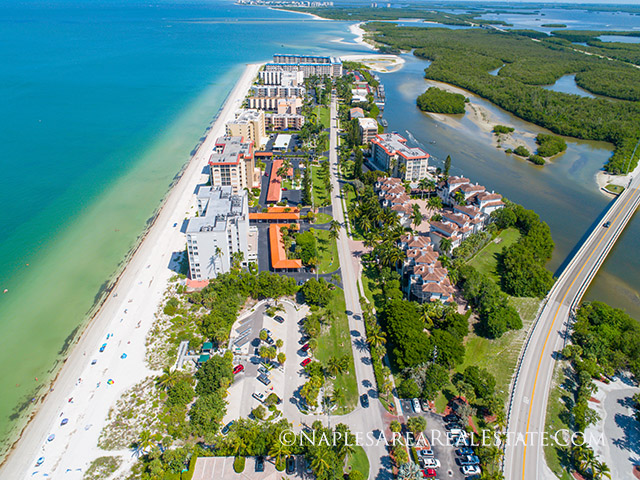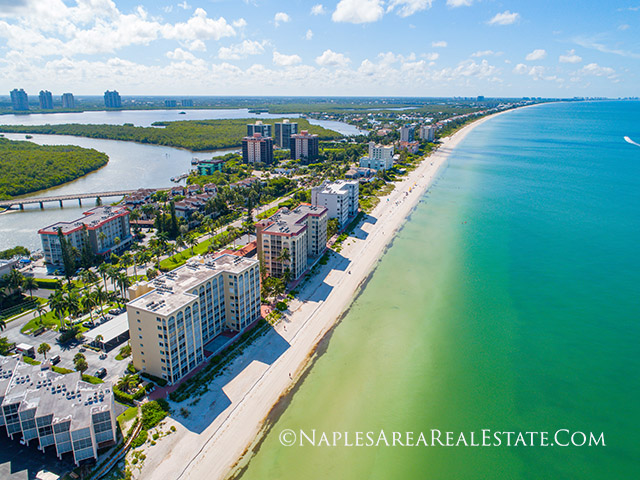 Ask Us Anything About Bonita Beach Area Real Estate!
Nearby Beachfront Communities