Kona Kai is a boutique condo development in the Coquina Sands neighborhood of Naples, FL. It is a short walk to the beach and is also walkable to 5th Ave S in Olde Naples. Lowdermilk Park is a beachfront park on the Gulf of Mexico with restroom facilities onsite and is a great beach access point for Kona Kai residents and their guests.
Interested in this building?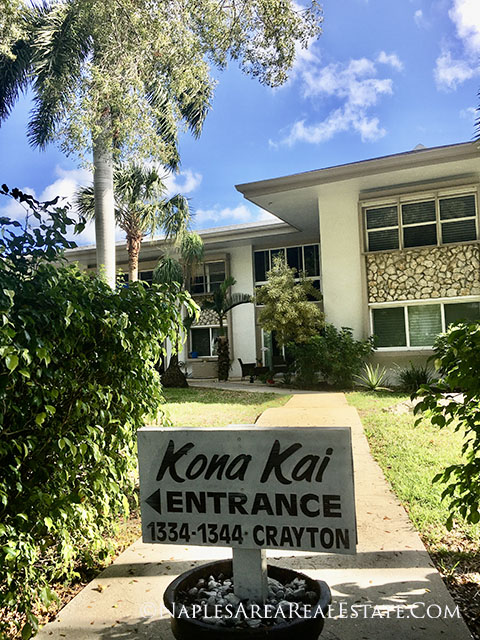 Don't see the perfect Kona Kai Condo? Send us a note to be notified of upcoming listings in Kona Kai.
Available Residences in Kona Kai
Today's Kona Kai Co-op Report
November 29, 2023
Kona Kai Condos Faqs
How Big Are the Residences in the Kona Kai?
Kona Kai residences range from approximately 1,000 to 1,300 square feet with 2 bedrooms and 2 bathrooms.
Are Rentals Allowed in the Kona Kai? 
Yes, Kona Kai allows owners to lease out their units up to 2 times per year with a 30-day minimum lease duration.
Are the Kona Kai Condos or Co-ops?
Kona Kai is a co-op development and not a condo development. This means owners receives shares instead of a deed when purchasing a residence here.
What Amenities Are there in the Kona Kai?
•Walk to the beach
•1 parking space per unit
•Bike Storage
•Extra storage


South of Doctors Pass Moorings and Coquina Sands Bayside Buildings
South of Doctors Pass: Moorings & Coquina Sands Beachfront Condo Buildings
Park Shore Beachfront Condo Buildings