Marsh Landing, Estero FL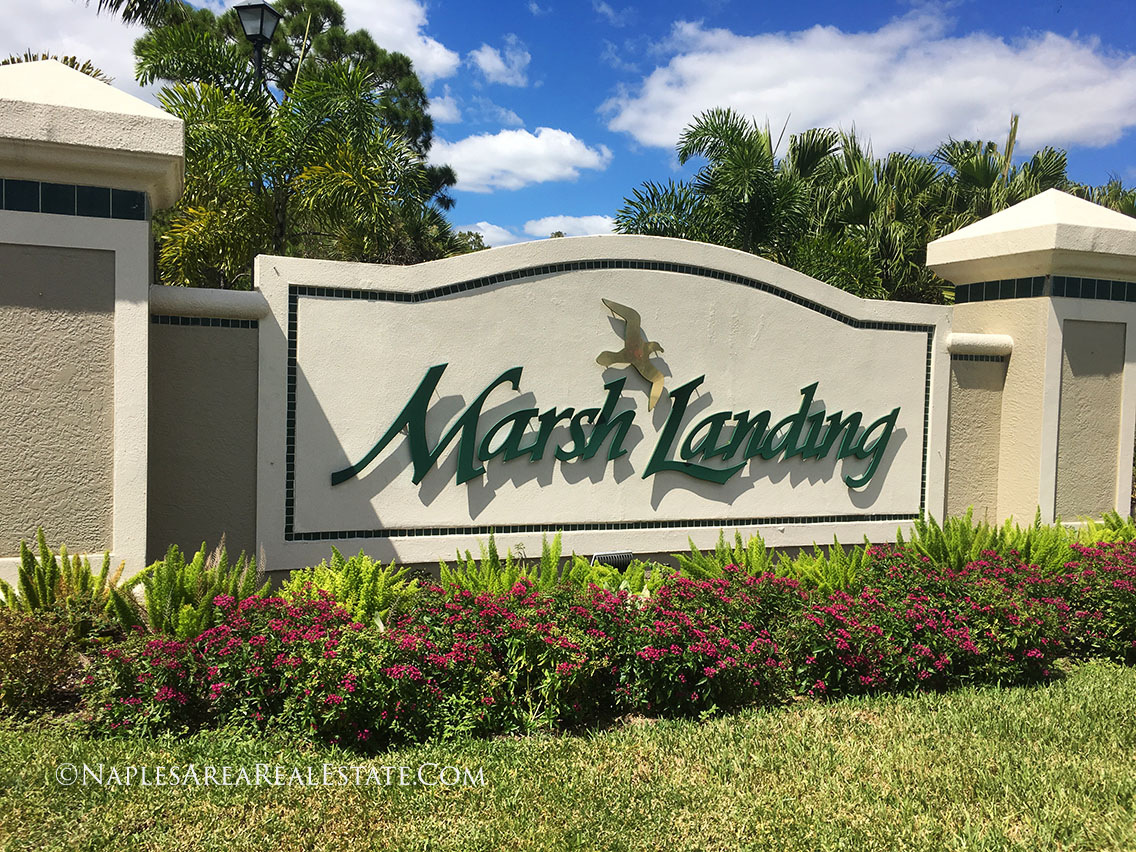 Marsh Landing is a great option to find homes for sale in Estero for $200K to $750K. The location is very desirable as it is West of 41 and directly across the street from Coconut Point Mall. Marsh Landing was built by Rottlund Homes and Millennium Group between 1997 and 2002. There are 376 total residences. Marsh Landing is located one neighborhood to the south of Fountain Lakes on the same side of Highway 41. These neighborhoods were originally going to be one and the same but the developer ended up making them into two separate neighborhoods. They are very similar to each other and if you are interested in Marsh Landing you should also keep your eye on Fountain Lakes. Read More About Marsh Landing.
Available Real Estate For Sale In Marsh Landing
Today's Marsh Landing Real Estate Report
December 11, 2023
Estero Popular Neighborhoods West of 75
Marsh Landing Neighborhood Estero:
What is Marsh Landing's Pet Policy?
Dogs and Cats are allowed in Marsh Landing providing they are not a nuisance. The sub-associations within Marsh Landing are able to have a more restrictive pet policy than the Master HOA. The villas have no additional pet restrictions than the master. The Marsh Landing condos do have a more restrictive pet policy but we believe they all allow at least 1 dog or cat but this should be verified.
What Amenities Does Marsh Landing Offer?
Marsh Landing offers basketball, grilling & picnic area, bocce ball court, clubhouse, large heated community pool, spa, pickleball and tennis. Within the clubhouse, there is a fitness room, library, large conference room and manager's office. There is an activities program that includes water aerobics, Mah Jong, and book club.
What Kinds of Homes are in Marsh Landing?
Marsh Landing consists of 163 single-family homes, 93 villas and 120 coach home condominiums.
How Big are the Homes in Marsh Landing?
The single-family homes in Marsh Landing are between 1,700 and 3,200 square feet and have 3-4 bedrooms and 2-3 bathrooms. Most homes have 2 car garages but some have 3 car garages. The villas are between 1,550 and 1,950 square feet and have 2-3 bedrooms but the 2 bedroom units all have a den. All the villas have 2 bathrooms and 2 car garages. The condos range from 1,300 to 1,770 square feet and offer 2-3 bedrooms with 2 bathrooms and 1 car garages.
How Much are the Hoa fees at Marsh Landing?
The annual master HOA fee in Marsh Landing is approximately $2,200. The detached single-family homes pay only this amount as this is the only association they are in. The villas pay an additional $2,100 annually for the 2nd association they belong which includes lawn care, cable and internet. The condos pay approximately $4,500 per year for their 2nd association and this includes lawn care, exterior pest control, exterior insurance, cable, and internet.
Do Marsh Landing Homes Require Flood Insurance?
Some of the homes do require flood insurance if there is a mortgage on the property while others do not.
Who is a good Marsh Landing Realtor?
Whether you're looking to buy or sell in Marsh Landing, expert knowledge matters! Sean Lorch lives next door to Marsh Landing in Fountain Lakes and so he is close by and available! Reach out at 239-298-6760.
Where is Marsh Landing Located?
Marsh Landing is located in south Estero just north of Bonita Springs. It is west of 41 and directly across the street from Coconut Point Mall. The Marsh Landing entrance is located off of 41.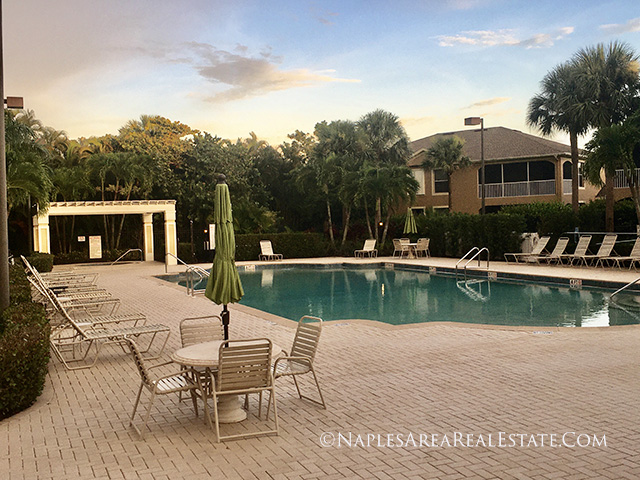 Marsh Landing Pool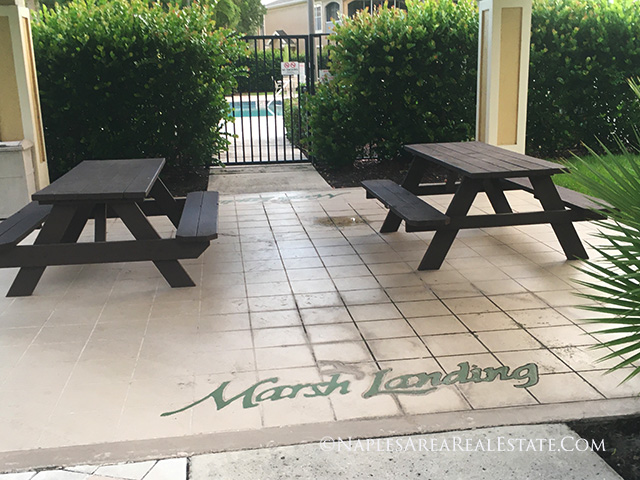 Marsh Landing Picnic Area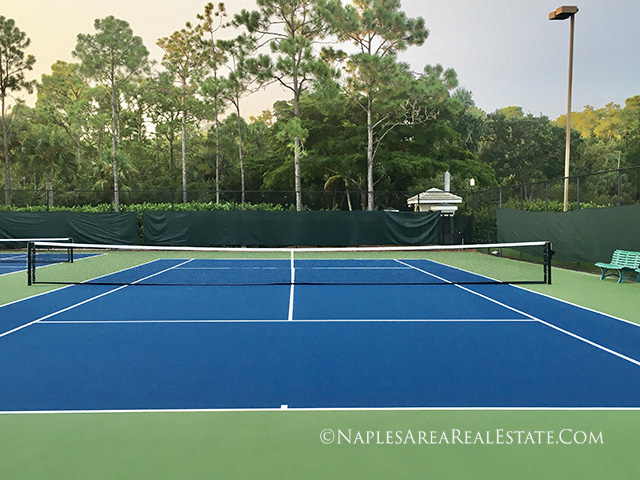 Marsh Landing Tennis Courts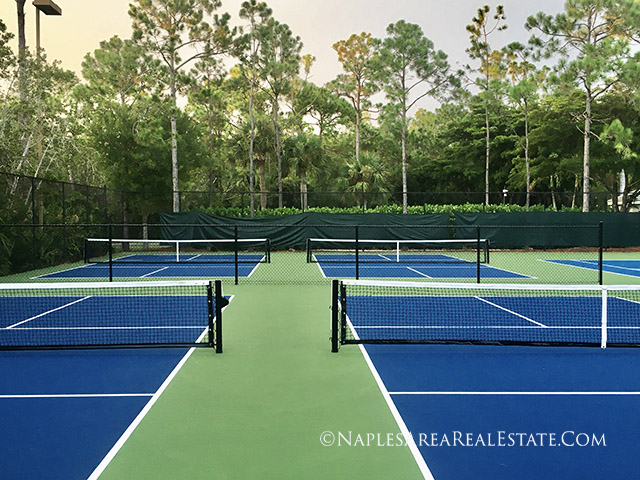 Marsh Landing Pickleball Courts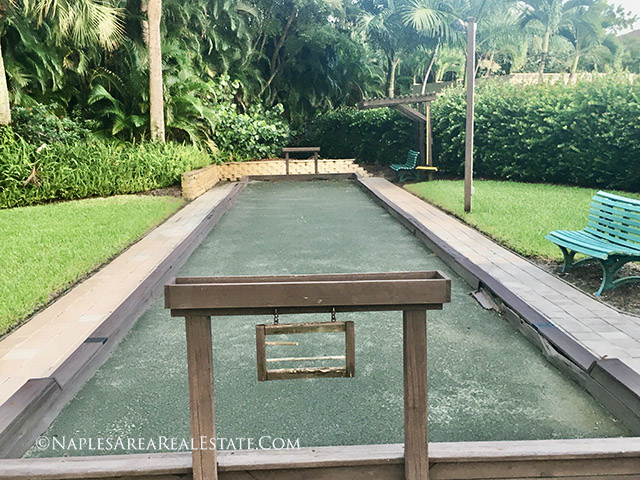 Marsh Landing Bocce Ball
From Our Blog - Marsh Landing