Naples Beach Area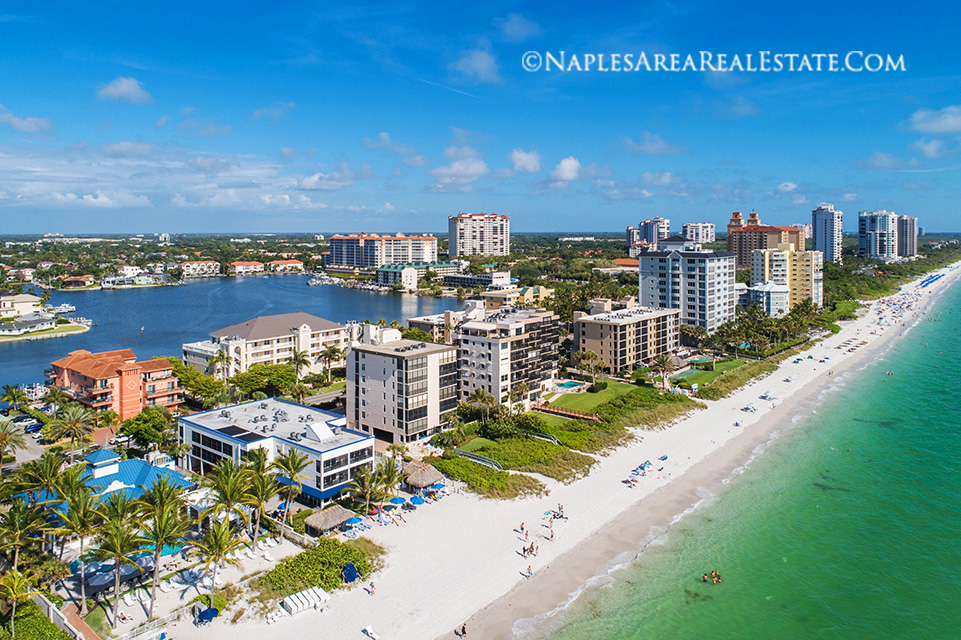 Is anybody else into walking the beach first thing in the morning and last thing before bed? Here in the Naples Beach Area, you can wake up every morning just a short walk from the sparkling Gulf waters, cozy coffee shops, boutique shopping, and a ton of bistros and fine dining establishments. Compared to other beach towns, the Naples beaches are clean, laid-back, and there is no shortage of lush, tropical landscaping. Whether you're a part-time or full-time resident, the combination of old Florida charm and contemporary luxury truly make the Naples beaches a special place to be. Here you are able to enjoy the best elements of Southwest Florida all within short walking distance. Whole Foods even delivers! Within the Naples Beach area there are several communities and each have their own vibe. For example, Olde Naples has a quaint downtown beachy vibe while Park Shore has a suburban meets urban beachy vibe. See below to learn about the different Naples Beach Area communities. Read more about the Naples Beach Area.
Available Naples Beach Area Real Estate
Today's Naples Beach Area Real Estate Report
October 1, 2023
$1,271.99
Avg. $ / Sq.Ft.
$1,999,000
Med. List Price

What are the best things about living in the Naples beach area?
Highly rated:
Rated America's number one best beach town to live in by WalletHub, Naples scored especially high in categories of "safety" and "economy," and was ranked first place in "quality of life."
Walk to dining:
If walking to dining is important to you, you need to put the neighborhoods of Park Shore and Olde Naples at the top of your list. The Park Shore neighborhood encompasses The Village Shops on Venetian Bay which offers numerous waterfront patio and indoor dining options. As the most famous shopping district in Downtown Naples, Olde Naples is home to a plethora of upscale fine restaurants on and around 5th Avenue South. Whether you love fresh local seafood or prefer meat-and-potatoes, the Naples beach area is a paradise for foodies of all palates.
Walk to shopping:
Park Shore and Olde Naples are known for their great boutique shopping venues.
Walk to the beach:
All of the communities list above are walkable to the beach. With the beach so easily accessible, Neapolitans find many opportunities to incorporate the beach into their health and wellness plans. Enjoy yoga or tai chi classes on the beach, volleyball, jogging, walking, swimming, paddleboarding, kayaking, boogie-boarding, or meditation--anything you love to do can be enhanced by the soothing sound of crashing waves, the smell of saltwater, and the feel of fine white sand beneath your feet.
Are there affordable homes in the Naples Beach Area?
Naples Park is an unincorporated community west of Rt. 41 in North Naples. Comprised of single-family homes and duplexes, Naples Park is the most affordable neighborhood for single family homes in the Naples beach area. Naples Park homes usually sell for between $350,000-$2,000,000. Unique in that it has no HOA, it also has a great location: Vanderbilt Beach is only a short drive away from most of the neighborhood and is within walking distance of the 500 block. Additionally, Trader Joe's, Whole Foods, and the Mercato shopping center are conveniently located just across Rt. 41. Downtown Naples is only eight miles away from Naples Park, making it easy to enjoy the Naples lifestyle without paying the higher Naples home prices, dealing with an overbearing HOA, or paying extra fees. Also consider Bonita Beach for affordable beach area homes.
Are there affordable condos in the Naples Beach Area?
For affordable condos with Gulf views, you want to look at Vanderbilt Towers. Located near the entrance of Wiggins Pass State Park, Vanderbilt Towers is made up of three buildings with studio, one, and two-bedroom units priced between $350,000 and $1,000,000. You may also want to check out the Bonita Beach area which borders the Naples Beaches to the north.
Where is the Naples Beach Area?
The Naples Beach area is located south of Fort Myers and Bonita Springs and north of Marco Island in southwest Florida.

Ask the Naples Beach Area Experts A Question!
Naples Beach Communities, West of 41