Naples, FL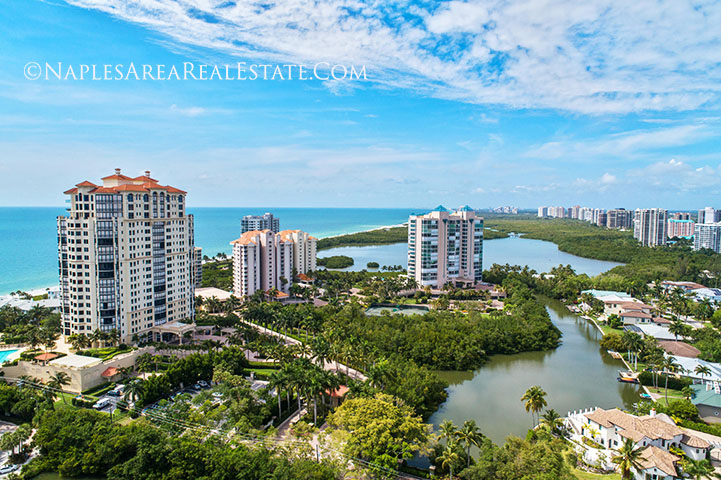 Naples, FL is a chic, laid-back beachside town on the Gulf Coast of Southwest Florida. People from all over the world love Naples for its beautiful weather, fresh seafood restaurants, pristine beaches, and upscale shopping. Whether you are looking for an elegant highrise condo, a beachfront condo, or a home in a golf course, boating, or waterfront community, take advantage of the resources here on naplesarearealestate.com! Feel free to reach out to Sean Lorch any time at 239-298-6760 to discuss how we may help. Read More About Naples, FL.
Available Naples, FL Real Estate Listings
Today's Naples Real Estate Report
June 7, 2023
Popular Naples Beach Area Searches
ABOUT NAPLES
Lifestyle: Whether you are active and adventurous, or prefer to take it easy, you will find activities that fit your lifestyle here in Naples. With our unbeatable climate, Naples residents enjoy many outdoor activities like pickleball, bocce, fishing, boating, paddleboarding, shell-collecting, biking, and of course, golf! Many residences offer sports and social memberships that include resort-style amenities, private beach clubs, exclusive restaurants, and golf and tennis clubs.
Golf: If you love golf, you want to consider moving to a golf course community. Every community is unique, but the perks of having a private golf club membership may include unlimited play, private instruction from a professional, and access to upscale clubhouse amenities. Many people find a golf membership to be a boon to their social life, as well as a great way to stay fit and active.
Beaches and Other Attractions: There is no shortage of white sand beaches in Naples, FL! Public beaches include Delnor-Wiggins Pass State Park, Barefoot Beach, Vanderbilt Beach, Lowdermilk Beach, Clam Pass, and the beach at Naples Pier. The pier is a popular spot for anglers since no license is required to fish here, but at 1,000 feet long, there's plenty of room for everybody. There are also restrooms nearby, as well as snacks, cold drinks, and ice cream for sale. Other attractions include the 170-acre Naples Botanical Garden and the Naples Zoo. Centerally located in downtown Naples, Cambier Park includes the Norris Community Center, the Arthur L Allen Tennis Center, Shuffleboard, Bocce, and Basketball courts, a Softball field, and a huge playground!
Schools: The Collier County public school district includes eight high schools, 10 middle schools, 29 elementary schools, and one PK-12 school. There are also dozens of private school options in Collier County.
Hospitals and Healthcare: Naples Community Hospital (NCH) serves the area with locations throughout Collier County and includes a Heart Institute, a Psychiatry and Psychology Center, a Birthing Center, and emergency services. Physicians Regional Healthcare System also has two locations near Naples.
History: Human beings have called Naples, FL home for over ten thousand years. The prehistoric people who lived here recognized the natural bounty of the area and thrived on shellfish and other seafood without the need for agriculture. By 500 CE, the Calusa tribe dominated southwest Florida. The arrival of Ponce de Leon in 1513 marked the beginning of the Colonial period and, sadly, 200 years of conflict between the Spanish and the native people. The Calusa are now an extinct tribe, but you can view historical artifacts and learn more about their culture at the Collier Museum at Government Center, the nearby Marco Island Historical Museum, or Mound Key in Estero.
Culture: Naples is home to Artis Naples, a prestigious haven for visual and performing arts, including The Naples Philharmonic. Entertaining classical music lovers since 1982, The Naples Philharmonic now performs over 140 concerts and special events each year. Artis Naples is also home to The Baker Museum. Formerly the Naples Museum of Art, The Baker Museum holds over 3,500 pieces of art and hosts special events and workshops for the community. The Naples Players is an acclaimed community theatre company performing in the Sugden Community Theatre in downtown Naples. The Naples Players puts on over 260 performances a year and holds classes and workshops for children and adults.
NAPLES FAQ'S
Is Naples, Florida a good place to live?
Because Neapolitans get to enjoy year-round warm weather, ample public space for beaches and parks, and a plethora of dining, social, and cultural entertainment options, it's no surprise the Naples, FL metro area ranked number one in overall wellbeing in the 2019 Gallup National Health and Well-Being Index. It was the fourth year in a row Naples won the top spot in this national poll, which surveys 10,000 people per month, twelve months a year.
Is Naples an expensive place to live?
Naples, FL is known for its glamorous highrise condos and sprawling beachfront estates. Some homes sell for over $40,000,000! However, according to Salary.com, the cost of living in Naples is 3.8% lower than the national average. If you'd like less expensive alternatives to Naples you'll definitely want to consider Bonita Springs and Estero.
Why should I move to Naples, FL?
Neapolitans enjoy a high quality of life, gorgeous weather, and are surrounded by astounding natural beauty. Weather you have an active lifestyle or enjoy life in the slow lane, there is a welcoming community in Naples, FL that is just right for you!