Pelican Bay Real Estate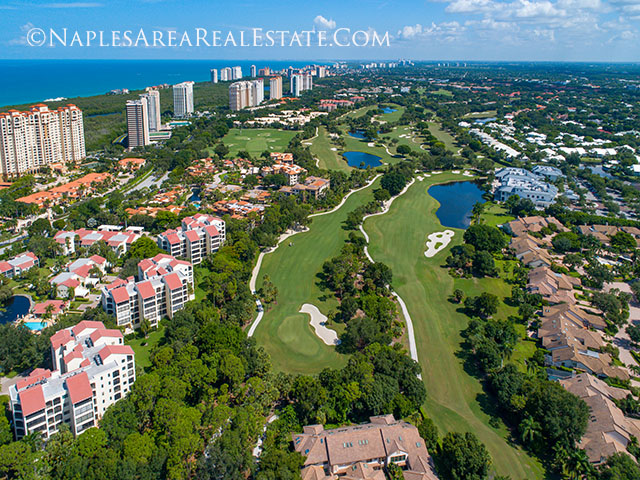 Pelican Bay is a one-of-a-kind community located West of Rt. 41 in North Naples. Stretching over three square miles, Pelican Bay offers an array of exclusive amenities to please its residents. Pelican Bay buyers come to us with fond memories of spending time with their parents and grandparents at Pelican Bay, and they want their children and grandchildren to experience the same. Buyers here are not just buying a residence, they are buying a lifestyle and a home that can be passed down to future generations--a true family legacy. At Pelican Bay, there are endless activities to nurture body, mind, and social bonds with friends and family. Excellent beachfront service allows you to spend more time making memories. Pelican Bay is a superior beachfront neighborhood known for fun in the sun, and is just a short drive to many shopping, dining, and cultural attractions in Naples. Read more about Pelican Bay.
Available Pelican Bay Real Estate
Today's Pelican Bay Real Estate Report
December 3, 2023
$1,075.91
Avg. $ / Sq.Ft.
$1,685,000
Med. List Price
Nearby Beachfront Communities
What Kinds of Homes are in Pelican Bay?
Pelican Bay offers a wide variety of residential properties. There are single-family homes, highrise condos, midrise condos, lowrise condos, and villas. They come in a variety of shapes and sizes.
How Big are Pelican Bay Homes?
The single-family homes in Pelican Bay range between 1,800 and 12,000+ square feet however most of them are in the 2,500-5,000 square foot range. The condos are 1,200 to 6,000+ square feet but most are between 1,600 and 2,100 square feet. The villas start at 1,300 and go up to 4,000+ square feet with the majority of them being 1,800-2,700 square feet.
What Amenities Are Included in the purchase of a Pelican Bay Home or Condo? What Is There To Do?
Beach Club
Staffed beach club with lounge chairs, umbrellas, cabanas. Shower and restrooms. Fitness classes. Walk to the beach or take the tram. Food and beverage service available with your toes in the sand!
Tram Service
There are 8 tram stations so no matter where you're located within Pelican Bay there is one close by. The trams are oversized, open-air golf carts that seat a total of 6 including the driver. The drivers begin operating at 7:30 am and continue throughout the day and past dinner time. You don't have to wait long to find a tram and they will take you right to the beach and restaurants. They can bring you back when your day is complete unless you prefer to walk, which is always an option.
Dining
Marker 36-Located on the north beach, covered open-air dining. Stunning gulf views, full bar with TVs.
Sandbar-Indoor and outdoor dining located on the south beach, equally stunning gulf views. Family-friendly with full-service bar.
Beach Take Out-Small standalone for quick bites located on the south beach.
Tennis
North and south tennis facilities. North has 8 lighted courts and South has 10 non-lit. Both have pro shops and all courts are Har-Tru (green clay). Instruction is available for a fee and there are many leagues and events.
Fitness and Wellness
Staffed fitness center with instruction/classes includes Pilates, Yoga, Cardio, and Zumba
Wellness studio for massage therapy, facial, and spa services.
Beach fitness classes are offered on the fitness decks overlooking the gulf from October through May. Click Pelican Bay beach fitness classes for more info. There is a charge of $15 per class.
Kayaking, Canoes, and Sailing
Kayaks and canoes are made available at either the South Beach or North Beach at no cost to Pelican Bay residents and guests. For those with sailing experience, the north beach offers Hobi Waves for a one-time fee of $100. Clam Bay is a series of ponds and creeks interwoven into the mangrove forests, so this is a real treat. If you're feeling brave you can also access the gulf through Clam Pass.
Fishing
There are several areas to fish in Pelican Bay including on the boardwalks, Clam Bay, and in the gulf.
Bridge
Bridge anyone? There is a lot of bridge played here in Pelican Bay. There are both Men's and Ladies Bridge games played at the Community Center.
Art studio
Classes for artists and open studio time.
Is Golf Included With the Purchase of a Pelican Bay Home or Condo?
No, membership to Pelican Bay Golf Club is not included and is completely optional. The Pelican Bay Golf Club initiation fee is $130,000 and the annual dues are just under $14,000. Click here for more information on a Pelican Bay Golf Club membership.
Is there a Food and Beverage Minimum at Pelican Bay?
No there sure isn't.
Is Pelican Bay the Best Neighborhood in Naples?
This is a hot topic! Some would say yes especially the Pelican Bay residents :-) My personal opinion is that it is definitely in the top 5 best Naples neighborhoods. I honestly can't identify "the best" neighborhood in Naples as it depends on the lifestyle you are looking for. If you're looking for a neighborhood with lots of activities, a beach club, and Gulf-front dining then Pelican Bay is the one! Naples area neighborhoods with similar price points as Pelican Bay include Vanderbilt Beach, Park Shore, Moorings, Coquina Sands, Olde Naples, Royal Harbor, Aqualane Shores, and Port Royal
Where Is Pelican Bay?
Pelican Bay is located in unincorporated Collier County north of the city limits of Naples. Most people refer to it as North Naples. More specifically Pelican Bay is located West of 41 (Tamiami Trail), south of Vanderbilt Beach Rd and north of Pine Ridge Rd. Pelican Bay can be accessed from 41, Vanderbilt Beach Rd, and Pine Ridge which makes it easy to get in and out of.
Pictures of Pelican Bay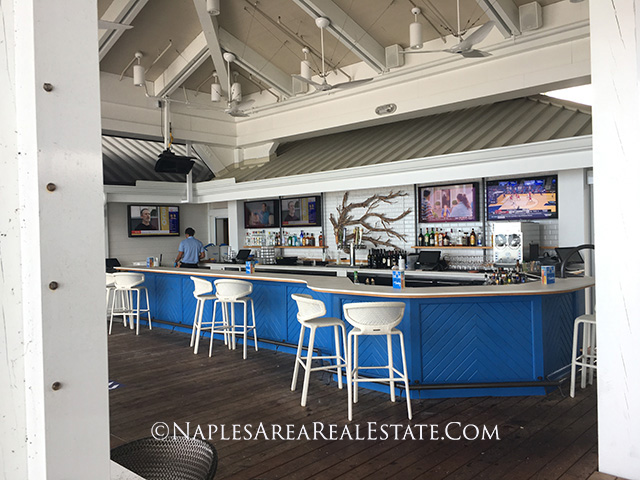 Pelican Bay Bar at The Sandbar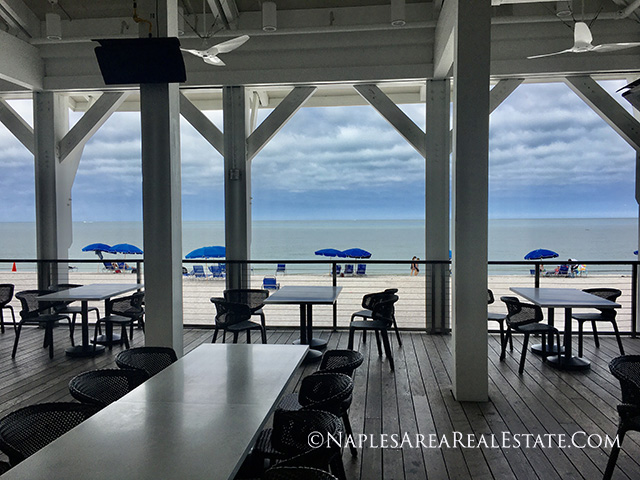 Pelican Bay Sandbar Open Air Dining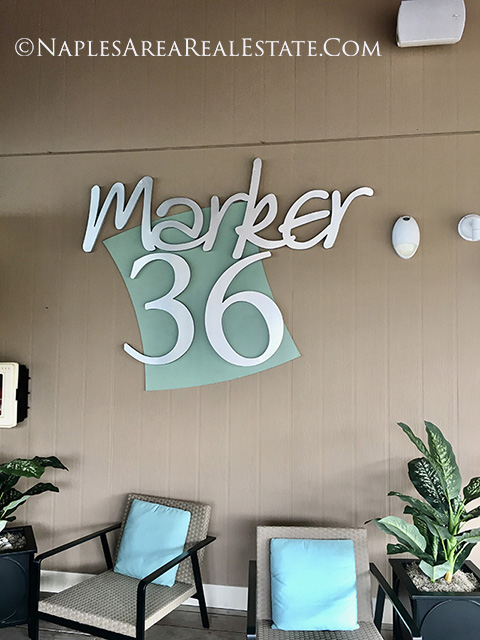 Marker 36 Entrance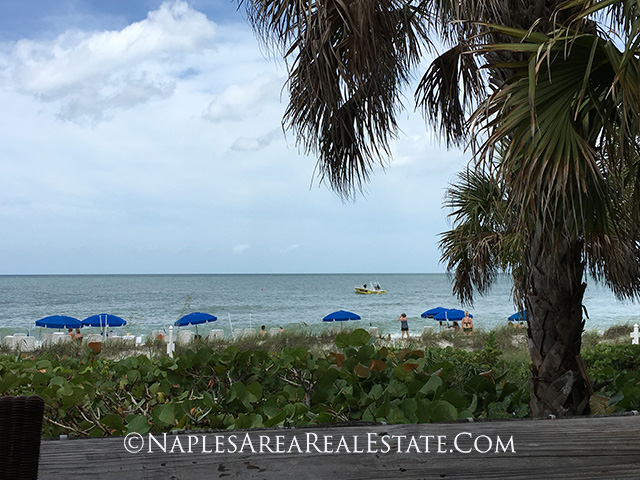 Pelican Bay Beach Club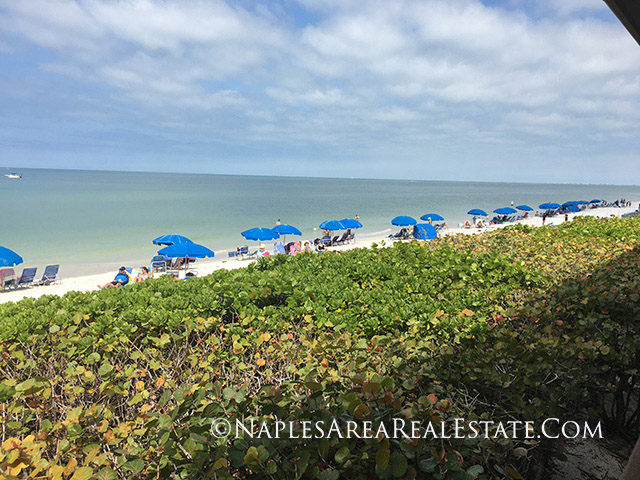 Pelican Bay Beach Club Northwest View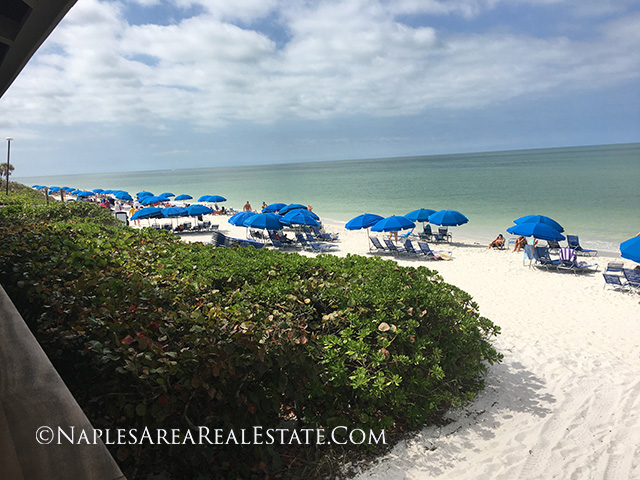 Pelican Bay Beach Club Southwest View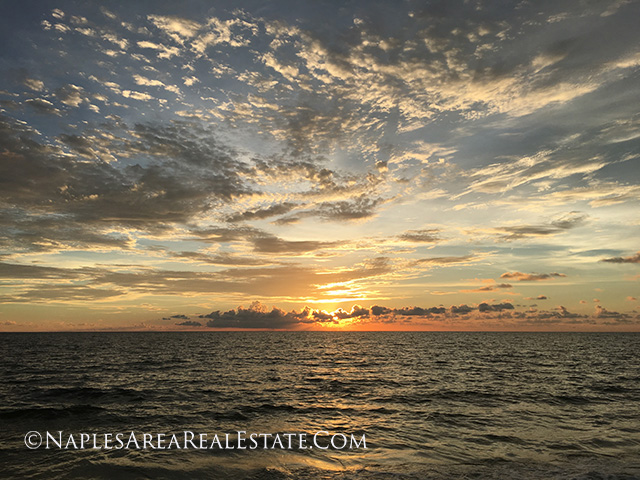 Pelican Bay Sunset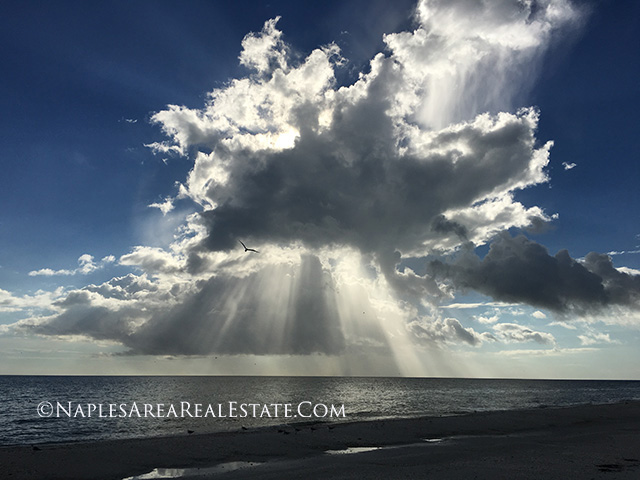 Pelican Bay Gulf View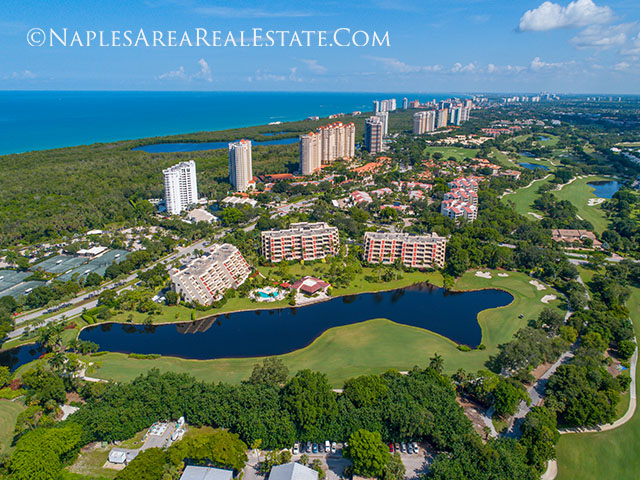 Pelican Bay Golf Course and Real Estate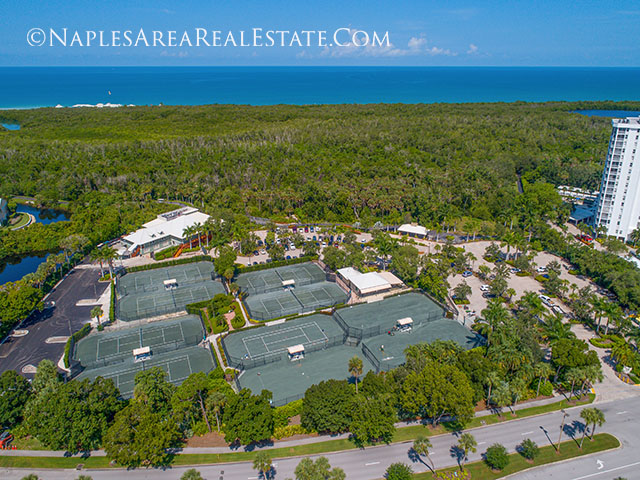 Pelican Bay Tennis Courts at the Commons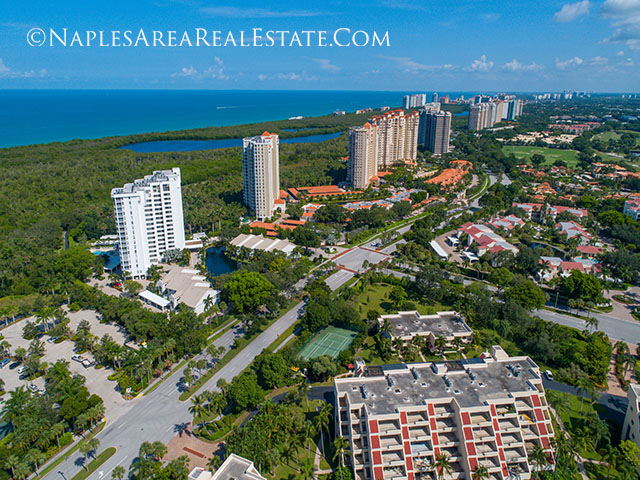 Pelican Bay Looking Northwest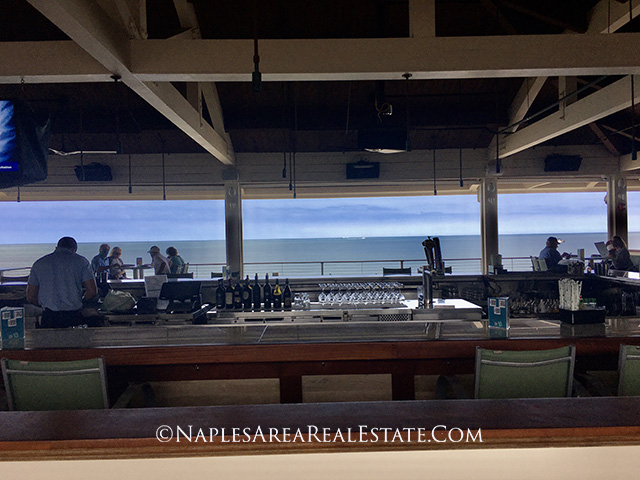 Pelican Bay Marker 36 Gulf View
Pelican Bay Real Estate
From Our Blog - Pelican Bay