Spring Run at the Brooks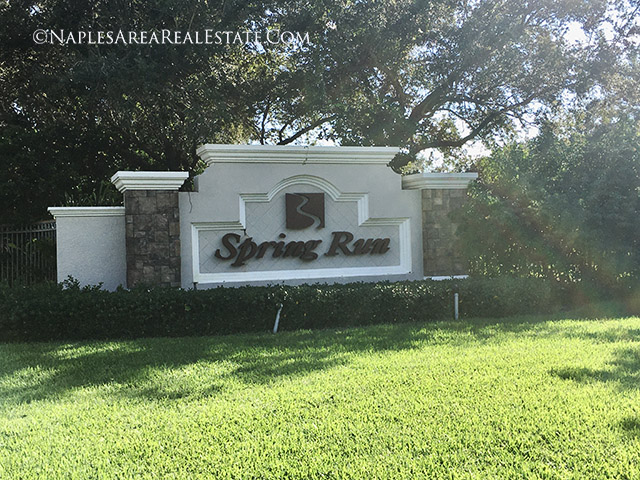 Spring Run at The Brooks offers private, bundled golf with tennis, bocce & dining and is located just 2 minutes from the epic Coconut Point Mall. Spring Run also attracts those who appreciate having an active social life. There is an onsite activities coordinator so there is something to do for everyone. Residents are often found playing Mahjong, poker, bridge, and getting together for the big game as a few examples. Read more about Spring Run.
Available Real Estate at Spring Run at the Brooks in Estero
Today's Spring Run at the Brooks Real Estate Report
November 29, 2023
Bundled Golf Communities in Bonita Springs, FL
Bundled Golf Communities in Estero, FL

Spring Run at The Brooks Bundled Golf & Tennis Membership
At Spring Run, the homes have a full membership which is included when purchasing a home thus the term "bundled". There are many advantages of bundled communities--most notably is the financial security of the club which homeowners find reassuring. In Spring Run, there are 847 homes paying into the club thus lightening the burden on all the members while the club benefits from the steady income. The same can not be said for non-equity and equity private clubs whose memberships fluctuate sometimes to the point that they are forced into financial hardship which is a major concern for its members and property owners.
How's The Golf Course at Spring Run at The Brooks?
Spring Run homeowners are treated to an 18 hole course with 6 sets of tees. The course can be tipped out to 7,000 yards or can play as little as 4,500 yards. All skill levels are able to enjoy this pristine golf course. The course is meticulously maintained and not a blade of grass is out of place. The rough is not too penal and the fairways are somewhat wide. The greens are Tiff Eagle Bermuda which is what they use at Tiburon & TPC Sawgrass where the pros play. They roll true and fast with undulations. While most of us do not physically hit the ball the way the pros do, there is something to be said for having greens like the pros where the average Joe can enjoy the thrill of draining a 40′ swinging putt.
What are the Homes like in Spring Run at The Brooks?
Spring Run homes include the following options. Condos with carports ranging in size from 1,100 to 1,600 sqft. Carriage homes with 1 car garages ranging in size from 1,250 to 1,800 sqft. Attached villas offering 2 car garages ranging from1,500 to 1,600 sqft. Single-family homes featuring 2 car garages ranging from 1,700 sqft to 2,400 sqft. Most of the villas and single families offer private swimming pools and some also have spas. There are several community pools scattered throughout Spring Run so even if your home doesn't have a pool you are sure to have one within short walking distance. Pulte Homes was the primary builder in Spring Run.
Spring Run Location
Spring Run's location attracts many folks and for good reason. It's just 20 minutes from RSW International Airport, 2 minutes to Coconut Point Mall where numerous bars and restaurants are available, 15 minutes to Bonita Beach, 20 minutes to Lovers Key Beach or Delnor Wiggins Pass Beach, and 25 minutes to Fort Myers Beach.
Pictures of Spring Run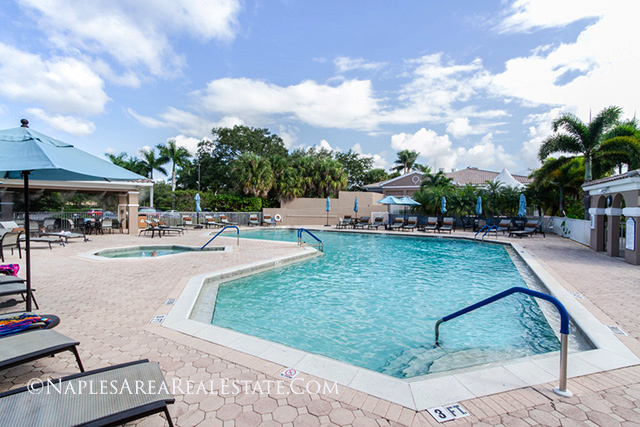 Spring Run Pool & Spa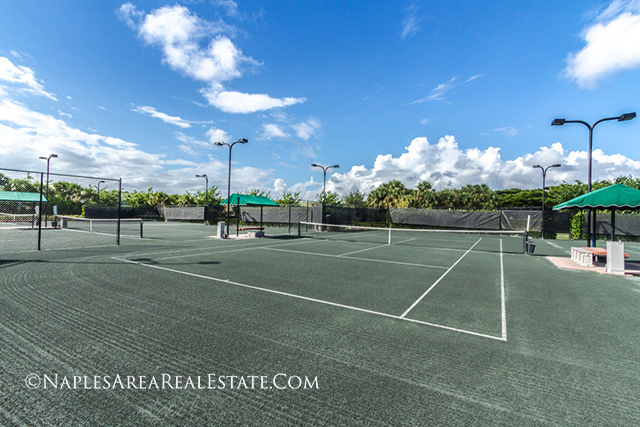 Spring Run Tennis Courts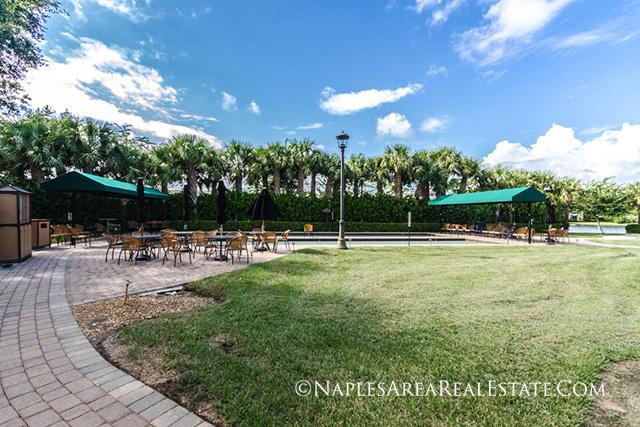 Spring Run Bocce Courts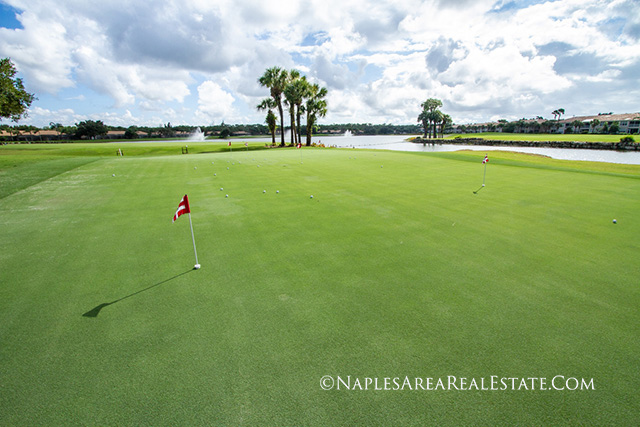 Spring Run Chipping Green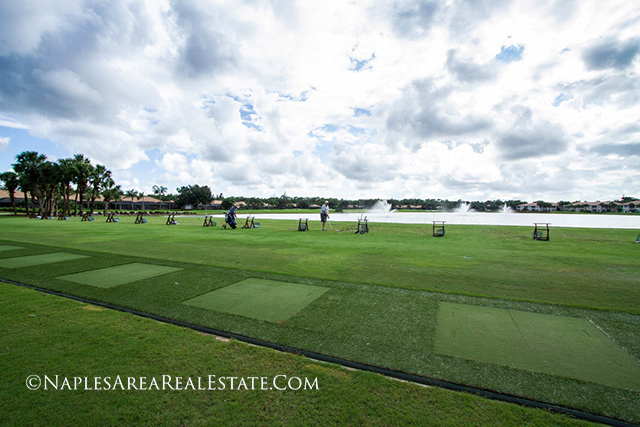 Spring Run Driving Range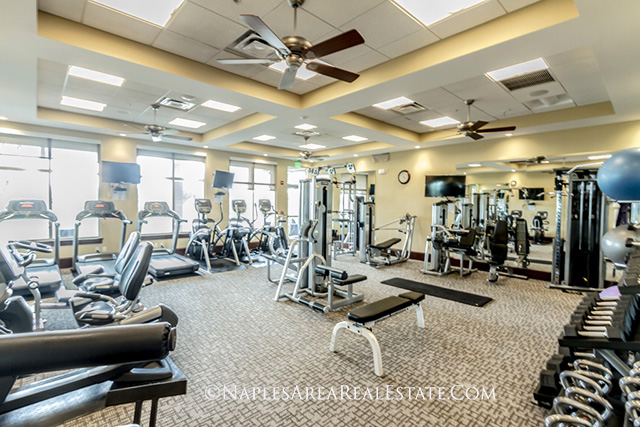 Spring Run Fitness Room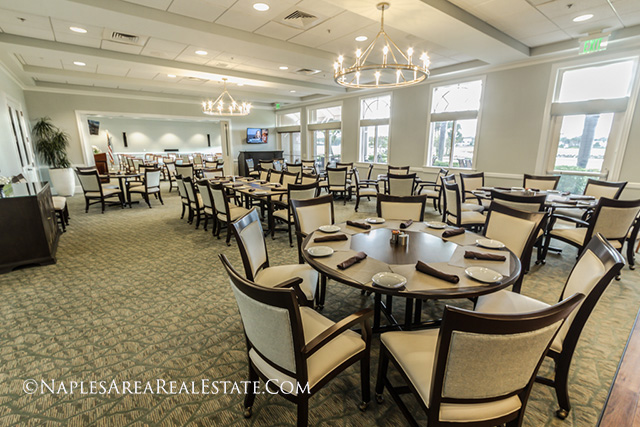 Spring Run Dining Room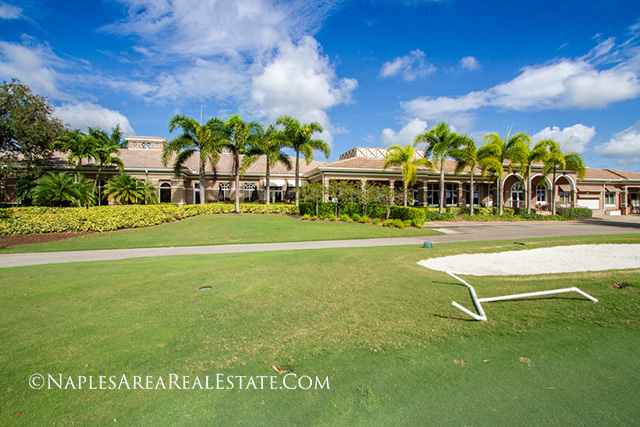 Spring Run Clubhouse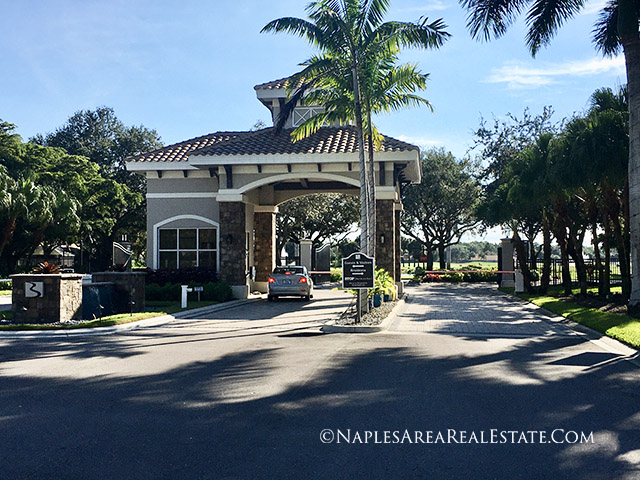 ouse
Spring Run Entrance Guard House