Tiburon Real Estate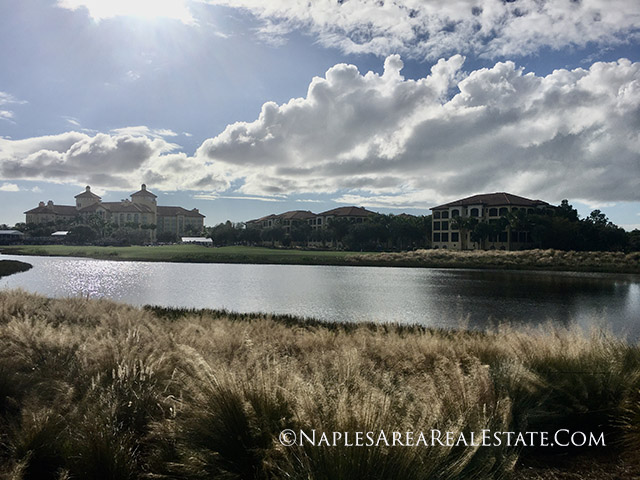 Real Estate in Tiburon Golf Club consists of luxurious single-family homes and condominiums on absolutely stunning palm tree-lined streets. There are multiple subcommunities within the main Tiburon community, each with a different personality and all up to the highest of standards. To put it in perspective, Tiburon is home to Naples' 2nd Ritz Carlton location, as there is a hotel on site. The homes in Tiburon range in size from 2,863 to 9,470 square feet with a median square footage of approximately 3,600 square feet. The condos range in size from 1,120 to 3,230 square feet with a median square footage of approximately 2,350 square feet. Tiburon was developed by the reputable WCI. Read more about Tiburon.
Today's Tiburon Real Estate Report
November 29, 2023
$2,797,000
Med. List Price
Tiburon FAQs
Is Tiburon Golf Club Bundled?
No, Tiburon Golf Club is not bundled as golf is completely optional.
Is Tiburon Golf Club private?
Tiburon is semi-private and there are only 350 memberships in total.
What is Tiburon's Golf Course Like?
Tiburon was designed by Greg Norman and features two par 72 eighteen-hole golf courses. Although the LPGA tour and Shark Shoot Out are both played on the Gold Course, the Black course is considered tougher as it has narrower fairways. There is no rough to speak of on either course but there are ponds, trees, bushes, and preserve areas that come into play on most tee shots. The fairways and approach areas are cut short, making flop shots and pitch shots difficult, but allowing one to easily putt from well off the greens ("easily" is relative). The greens are somewhat elevated with multiple run-off areas and are surrounded by stacked sod bunkers. (see pics below)
Are There Condos in Tiburon?
Yes, there is a mix of lowrise and midrise condominiums including 1 bedroom condos, 2 bedroom condos, 3 bedroom condos, and 3 bedroom condos with a den. Some of the condos are waterfront condos.
Does the LPGA and PGA Tour Play Tiburon?
Yes, the LPGA plays the CME Tour Championship on the Gold Course every November and the QBE Shark Shootout plays the Gold Course every December.
How Many Golf Courses Are at Tiburon?
There are two 18 hole courses at Tiburon: the Gold Course, and the Black Course.
Where is Tiburon?
Tiburon is located in North Naples off of Vanderbilt Beach Road. It is within a 5-minute drive to Whole Foods, and about a 10-minute drive to Traders Joe's and the beach.
Pictures of Tiburon: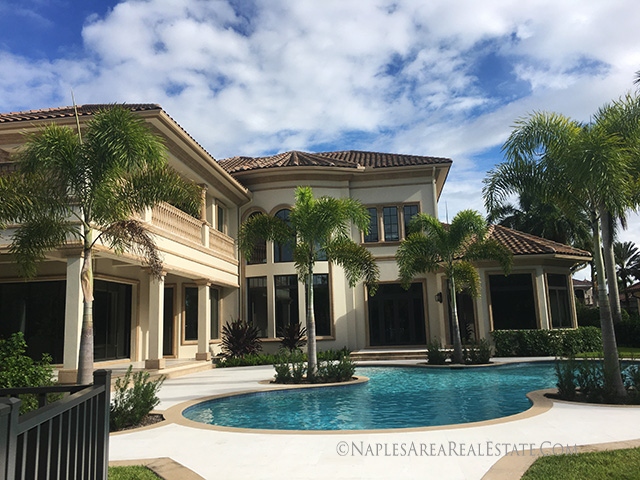 Tiburon Pool Home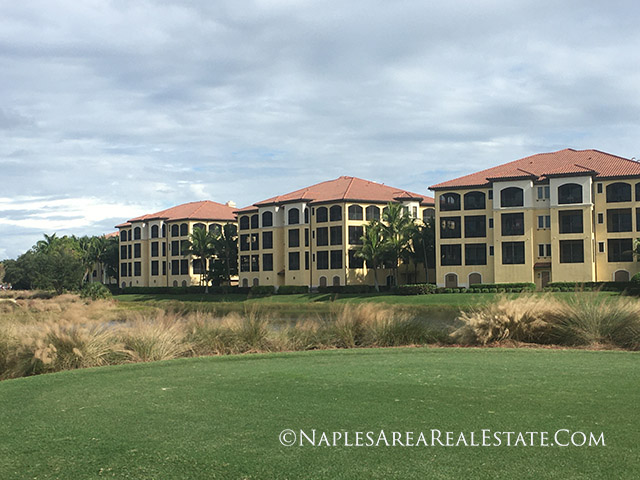 Tiburon Waterfront Condos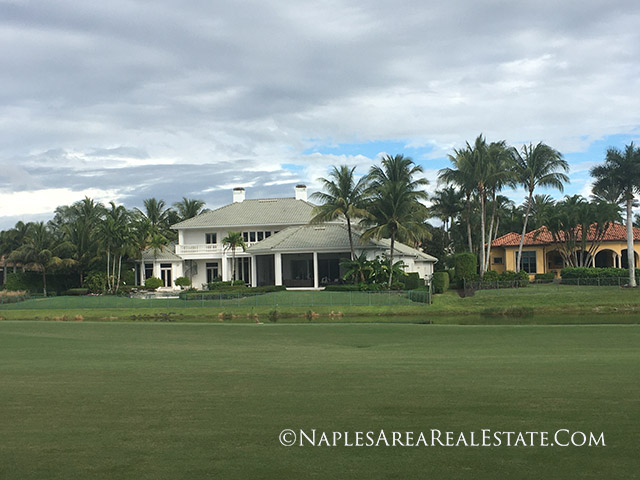 Tiburon Homes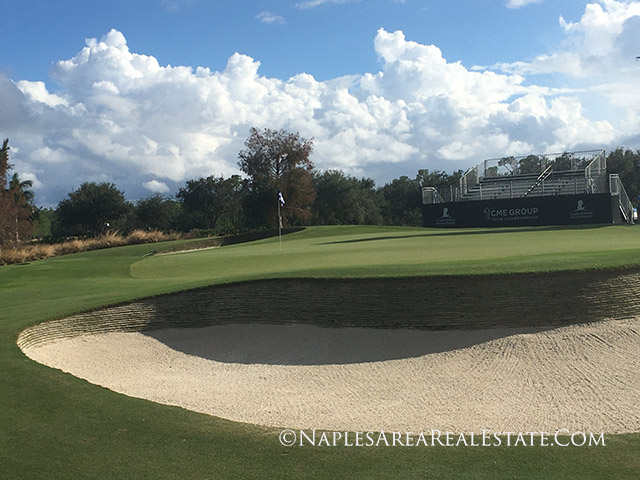 9th Hole at Tiburon's Gold Course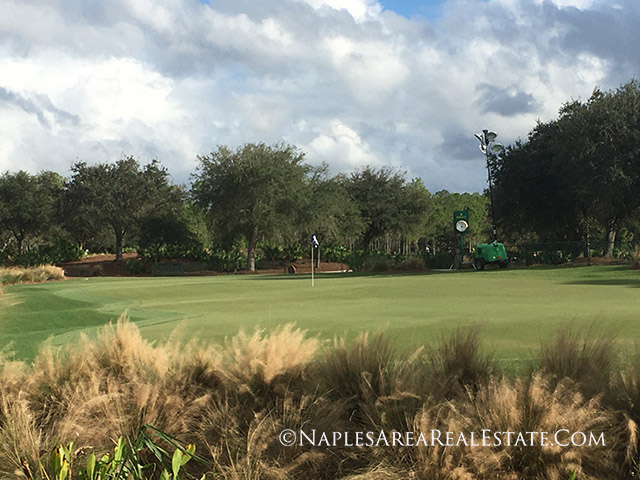 Tiburon Practice Chipping Green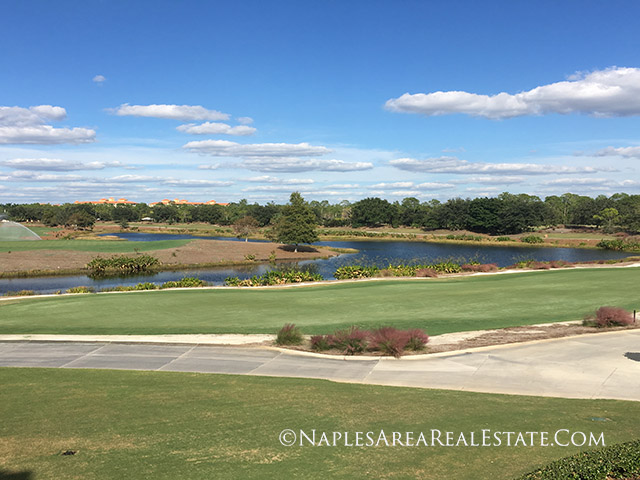 Tiburon Golf Club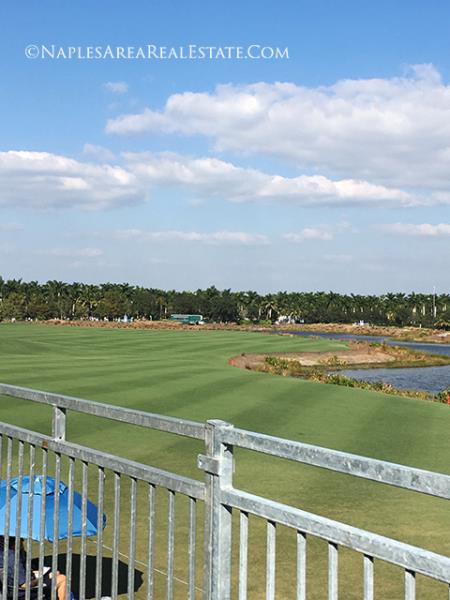 Tiburon 18th Fairway from Grandstand at CME Group LPGA Championship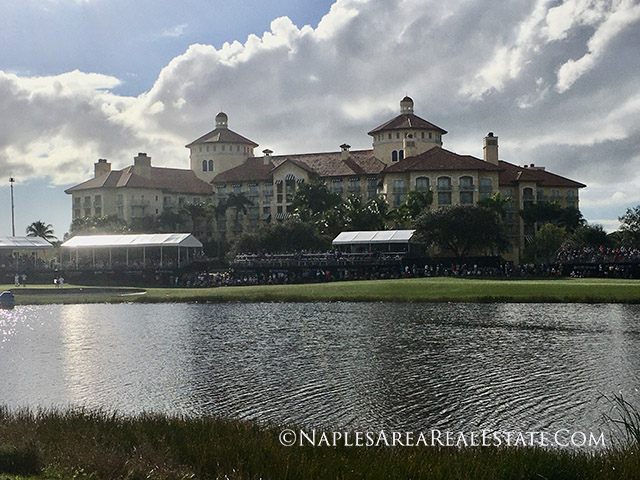 Tiburon Golf Club Ritz Carlton Hotel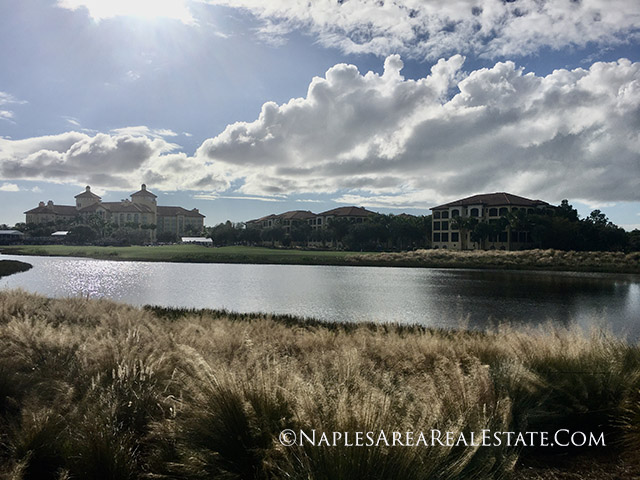 Tiburon Hotel and Waterfront Condos
Tiburon Palm Tree Lined Steet